Selling Priority
The Product Levels Addon allows you to set Selling Priorities for Products with associated Bill of Materials. Selling priority works in combination with the Minimum Threshold value ONLY and is used for setting the products with lower priority out of stock, when the higher priority products reach the Minimum Threshold.
NOTE:Selling Priority feature only works alongside the Minimum Threshold, with the BOM Stock Control option enabled and only for products whit associated BOM.

SETTING THE SELLING PRIORITIES
To set the Selling Priorities:
Go to ATUM Inventory > Stock Central.

NOTE:You can set priorities for sellable BOMs as well. To do it, just follow the next steps within the Manufacturing Central screen.

Search the products for which you wish to set selling priorities.
Go to the Selling Priority column.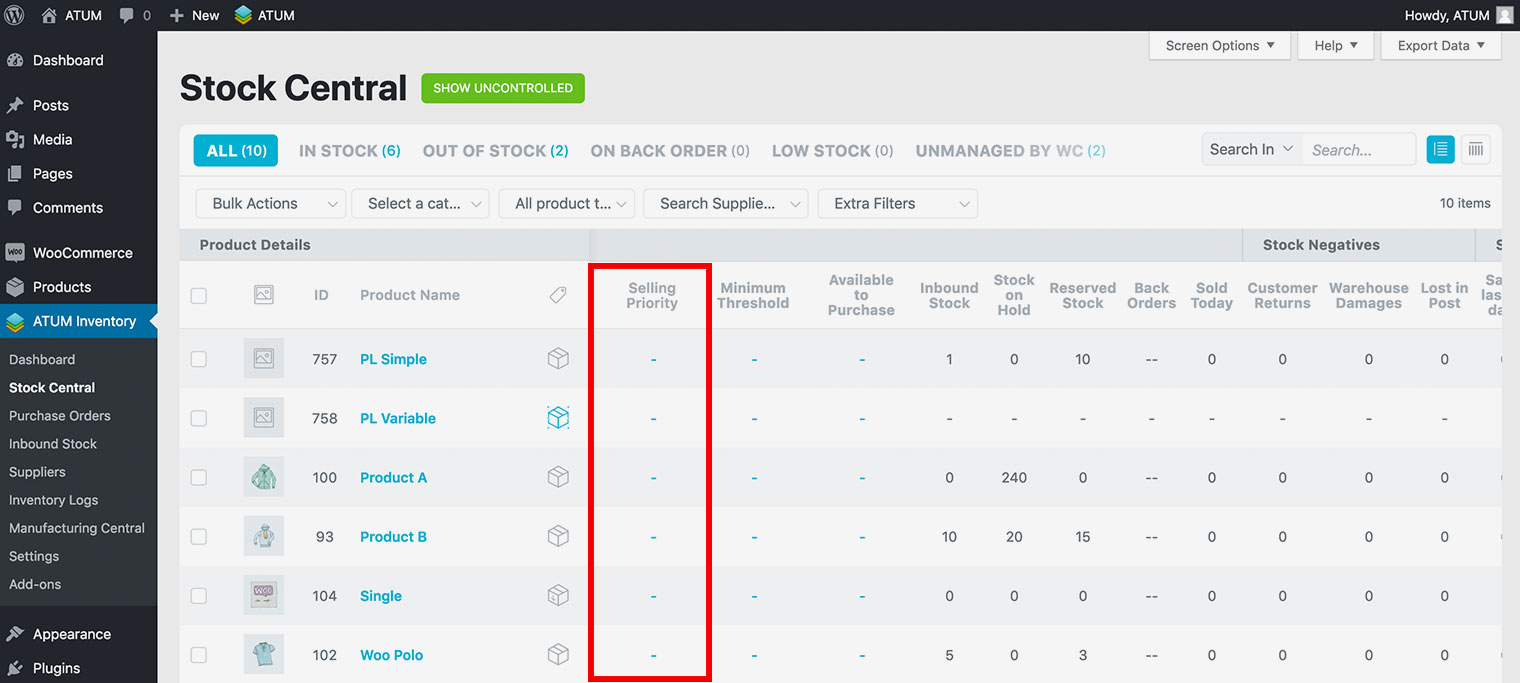 Set the order you wish.

NOTE:Selling Priorities are global for all products. The products with no priority added will be considered as LOWER PRIORITY.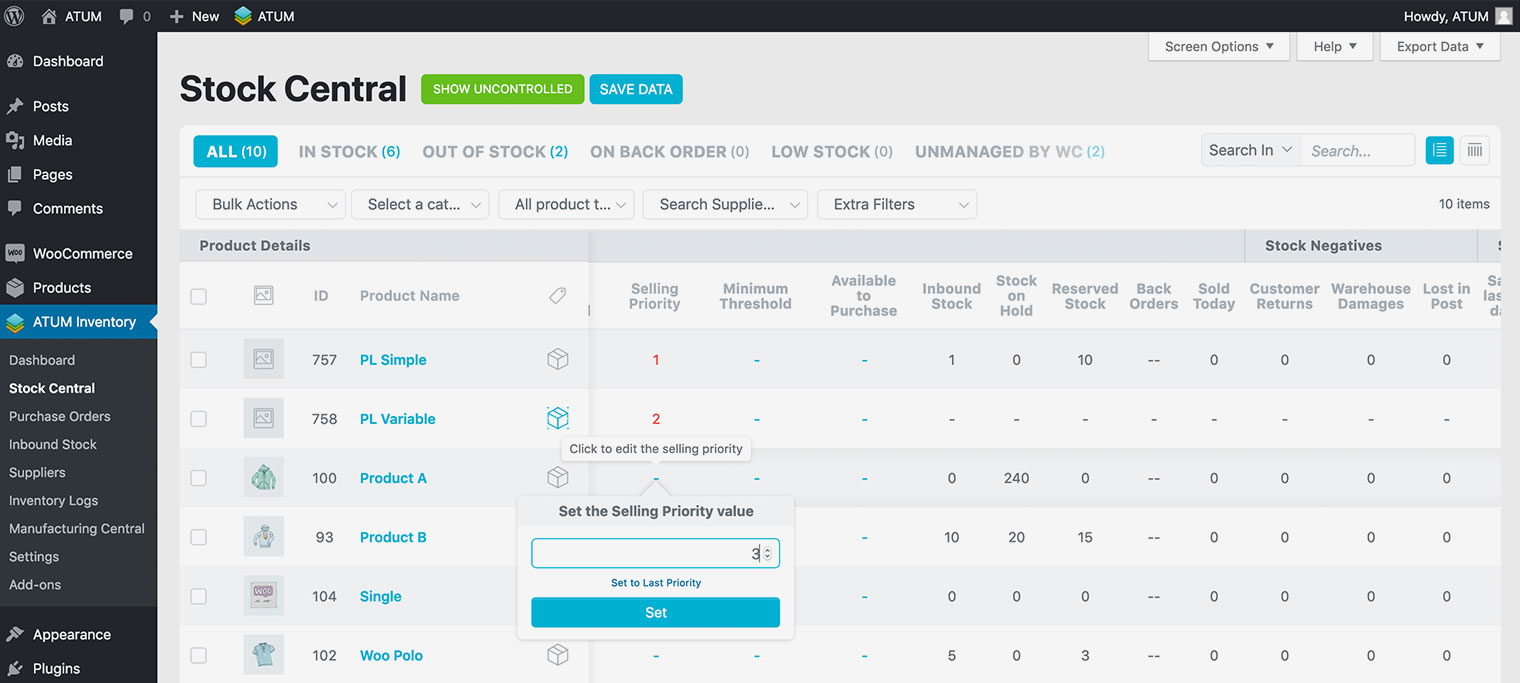 Now set the Minimum Threshold.
NOTE:With this setup, the products PL Variable and Product A, will be Out of Stock when PL Simple reaches 5 stock quantity.
Click Save Data .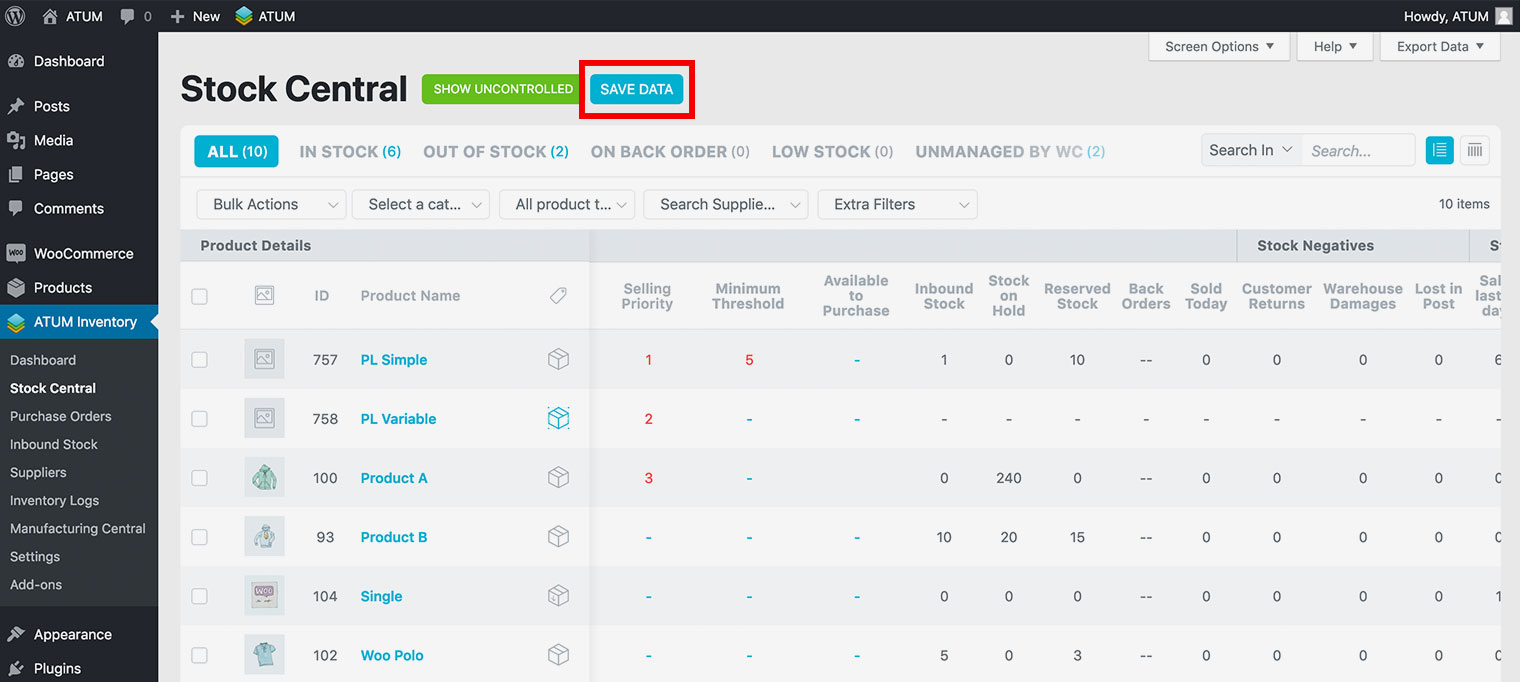 ---

CHECKING PRIORITIES FOR ASSOCIATED PRODUCTS/BOM
You can check Selling Priorities in this way:
Go to the BOM's page.
Navigate to the Product Data section, and click the BOM Associated tab.
In this tab you can check the Associated Products/BOMs priorities and edit their stock. You can manage the Minimum Threshold value as well.