Sequential Drip Content is a useful tool that will help you to provide a proper flow of the education process.
To activate Drip Content Feature, click LMS > LMS Settings > Addons. Enable Drip Content addon and click on the Settings icon.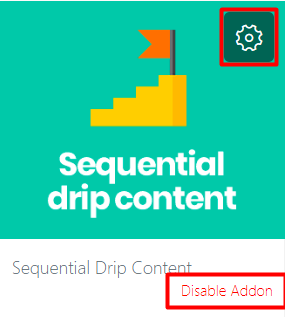 Open Settings (or go to Sequential Drip Content from the dashboard panel) and activate Lock lessons sequentially. In that case, students will not be able to get access to the second lesson until they complete the first one.

You can also select the second option and enable the option Lock Lesson before it starts. In that case, the lesson will be locked until its start date.

For example, you are planning to conduct a stream lesson or conference Just select the type for the lesson and specify the start date and start time for it.
To do it got to the lesson settings.
From the admin panel: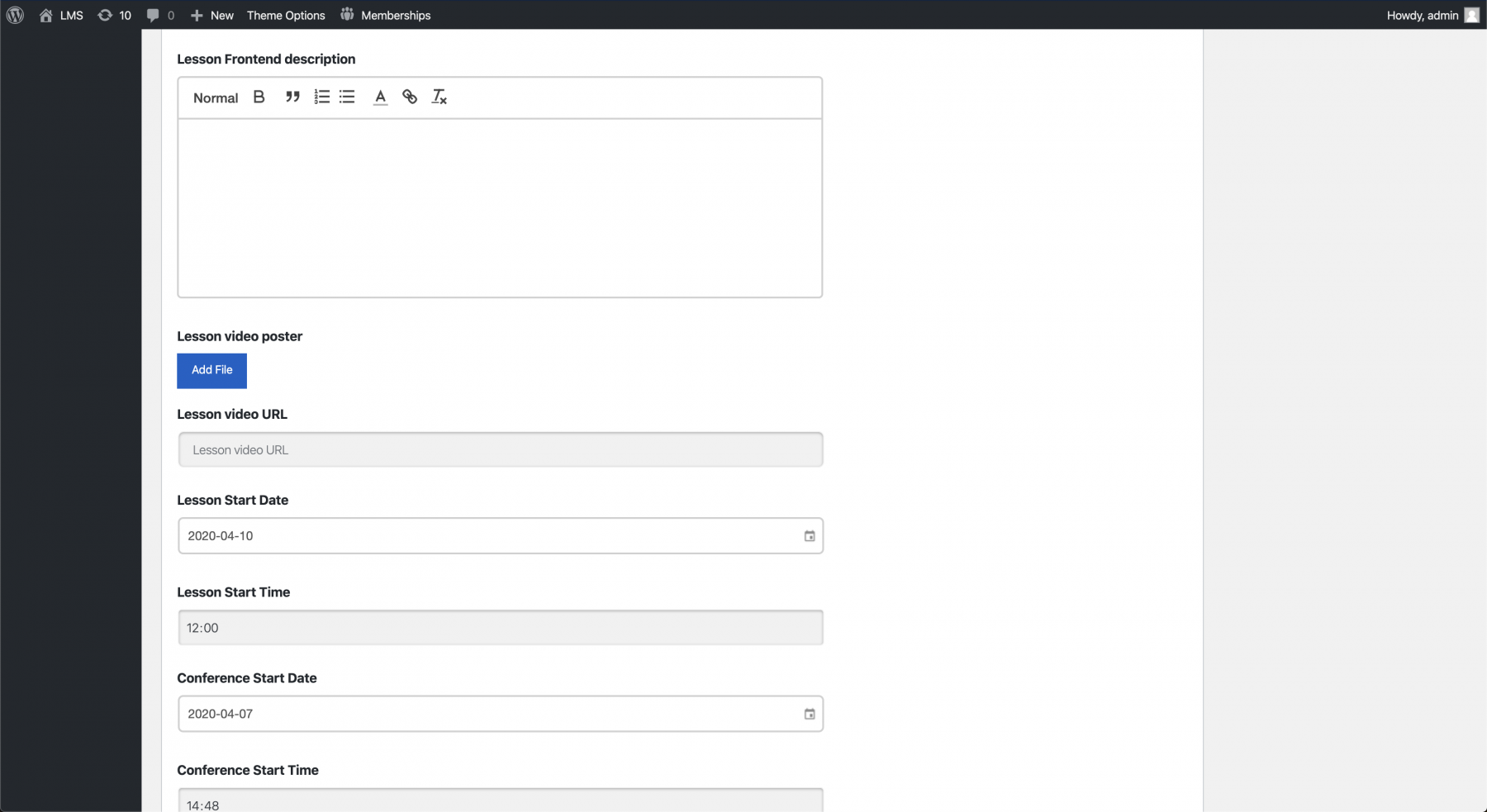 From Frontend Builder: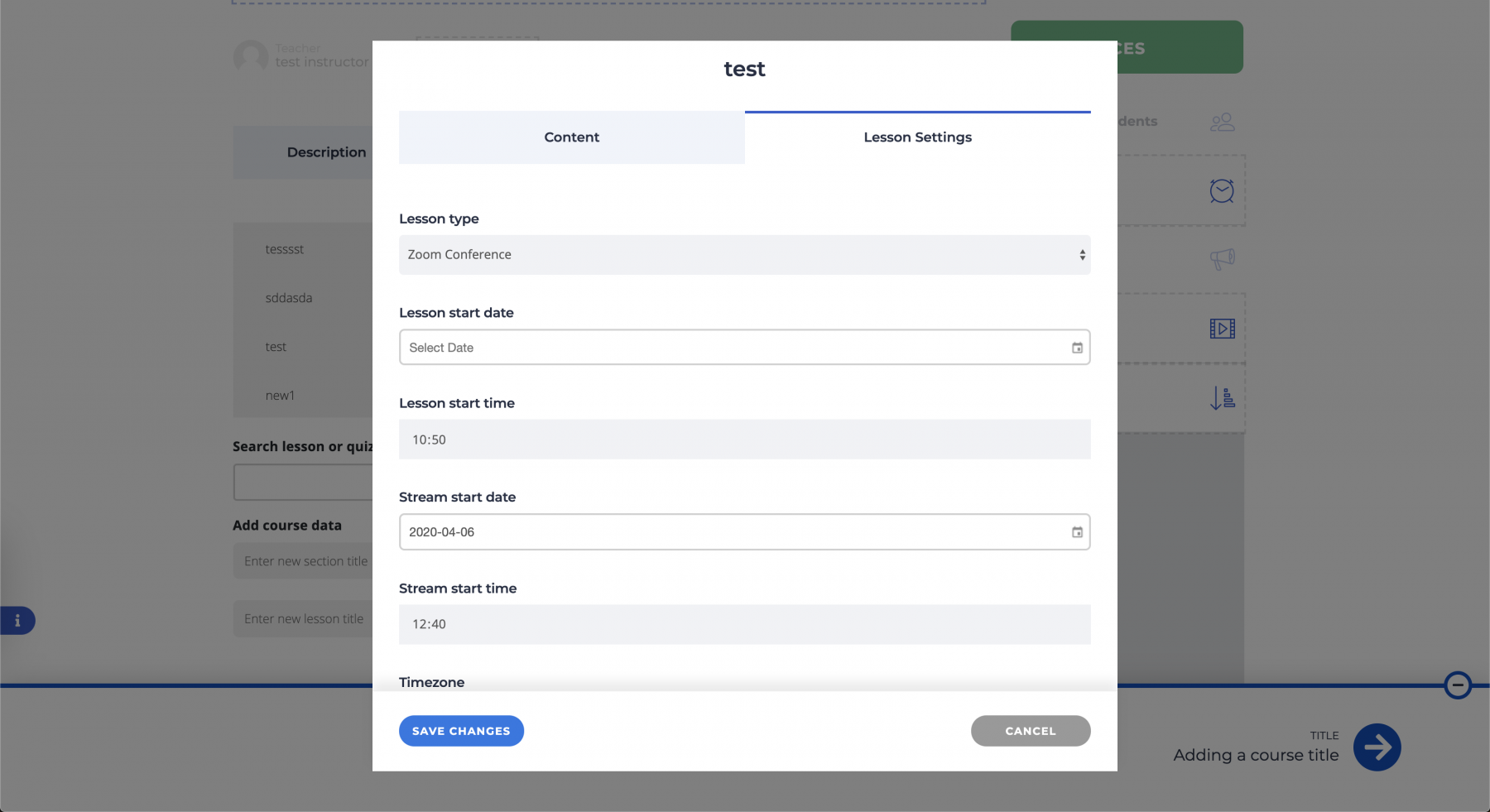 Now students can see the countdown on the page of the locked lesson.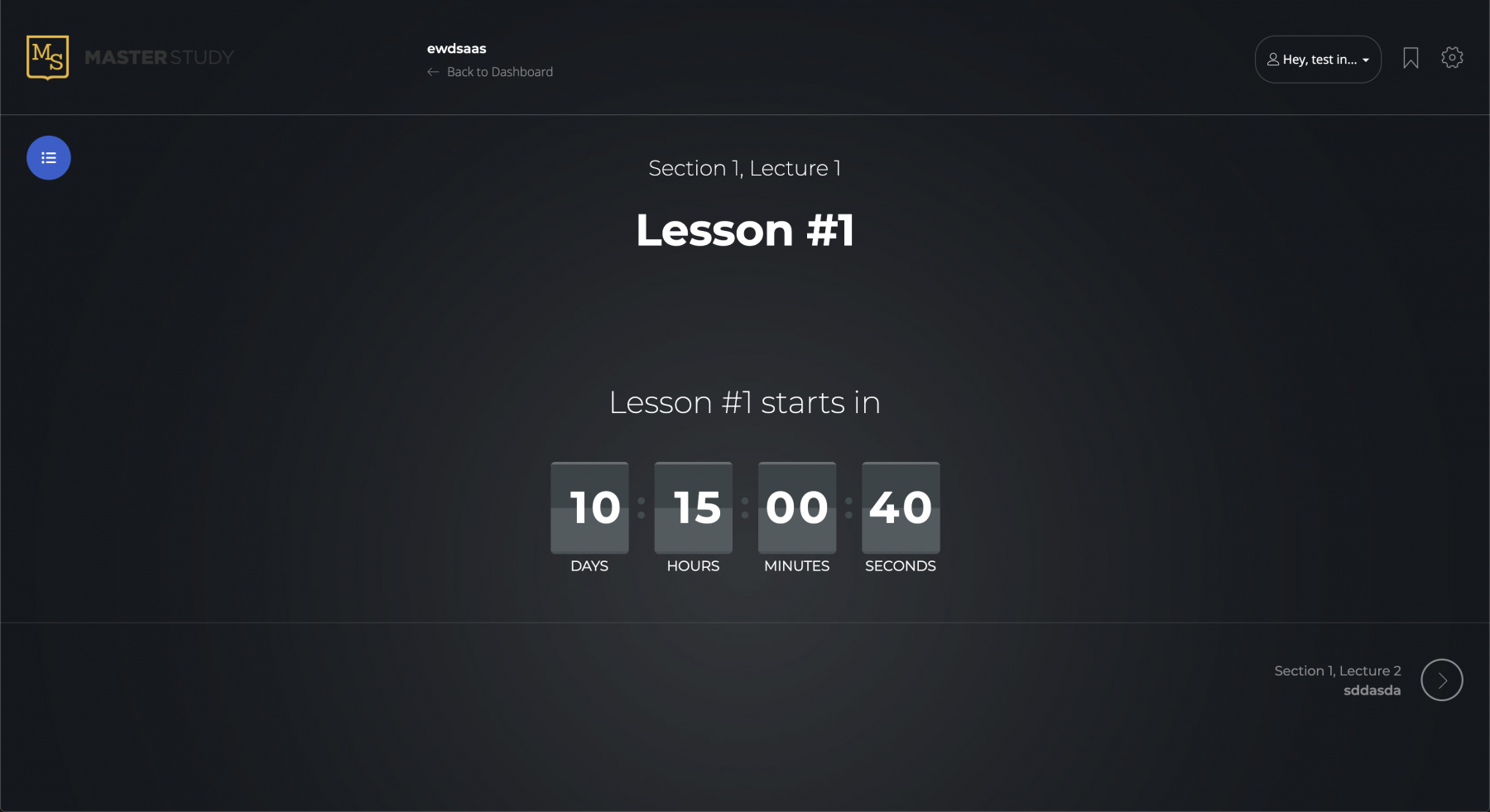 The second option is that you can lock the lesson until its start date and unlock it after a certain time after the purchase. Just enable this function in the Lesson Settings section.

Specify the number of days after the purchase, for example, 5 days. Now the lesson will be unlocked after 5 days from the moment of purchase.

During this time students will see the countdown until the lesson start time.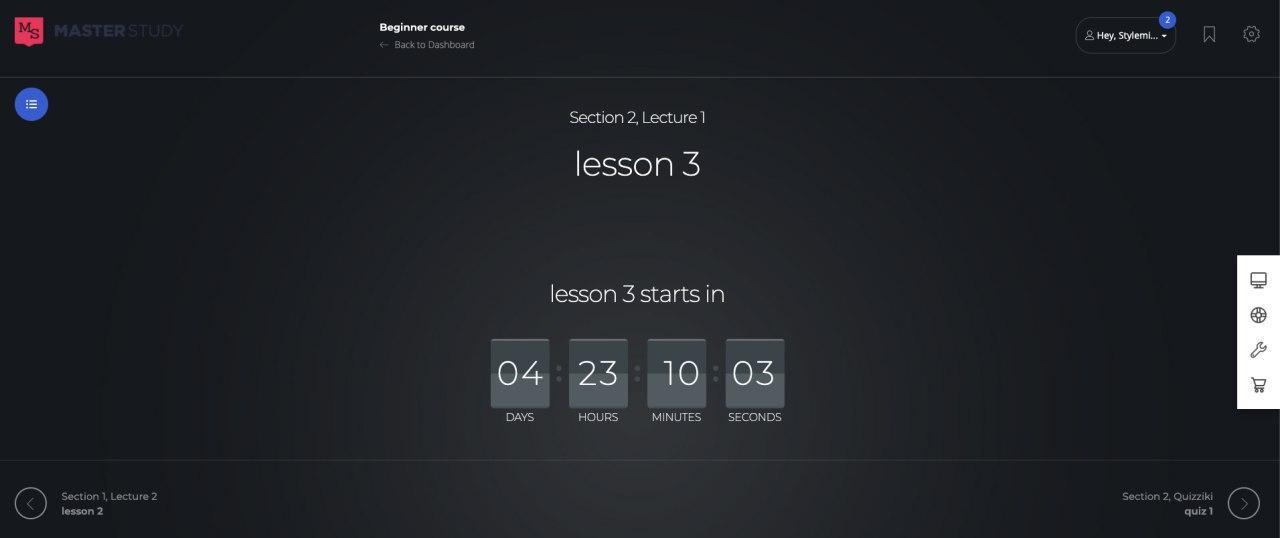 Or customize the sequence depending on your preferences and course requirements.
Find additional settings on the Edit Course page (LMS > Courses > Select a course > Sequential Drip Content).

As soon as you set up the sequence of the lessons, lessons that are not available will be marked as locked.