Completing a Purchase Order
After you receive the products for the purchase order, you must mark the product order as complete.
Go to ATUM Inventory > Purchase Orders.
From the Actions menu for the purchase order, click the Mark as Complete icon.
NOTE:


You can also do this by opening up the purchase order and then selecting Completed in the PO Status field, and then clicking Update.
---

ADD STOCK FROM A PURCHASE ORDER
After marking the product order as complete, you can then add the products to your stock directly from the Purchase Order:
In the products list select the product you want you get the stock. To select the product click on the product row, then will change to pink color.

NOTE:You can select several products.

Click Add to Stock button.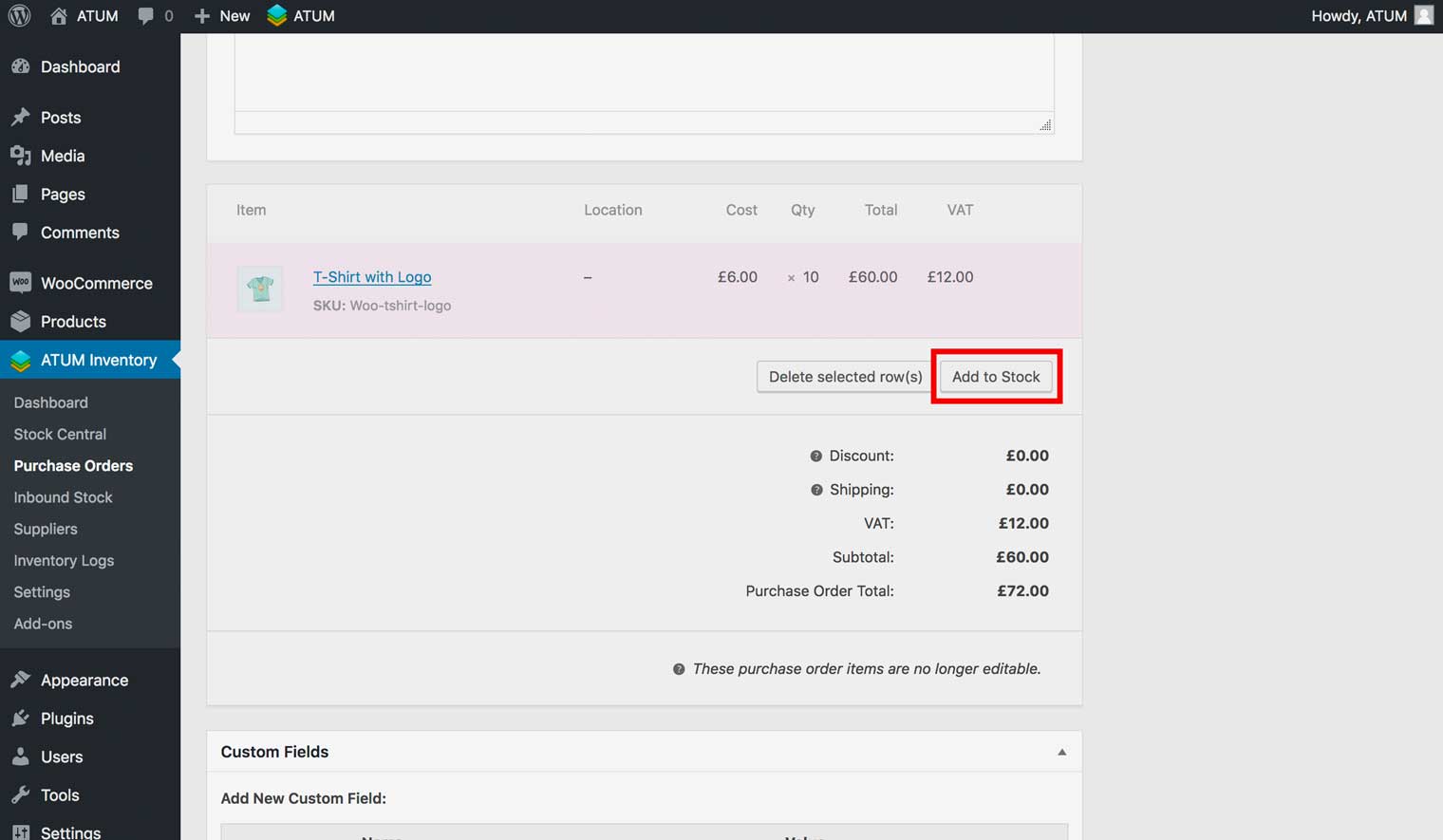 A pop-up will ask you to confirm the action, click the Continue button.
A successfully message appears, click OK.
Your stock will be updated in Stock Central and moved from Inbound Stock to Current Stock.
WARNING:Everytime that you click the Add to Stock button the stock quantities will be added to the product.