Completing a Purchase Order
After you receive the products for the purchase order, you must mark the product order as complete.
Go to ATUM Inventory > Purchase Orders.
From the Actions column for the purchase order, click the Mark as Received icon.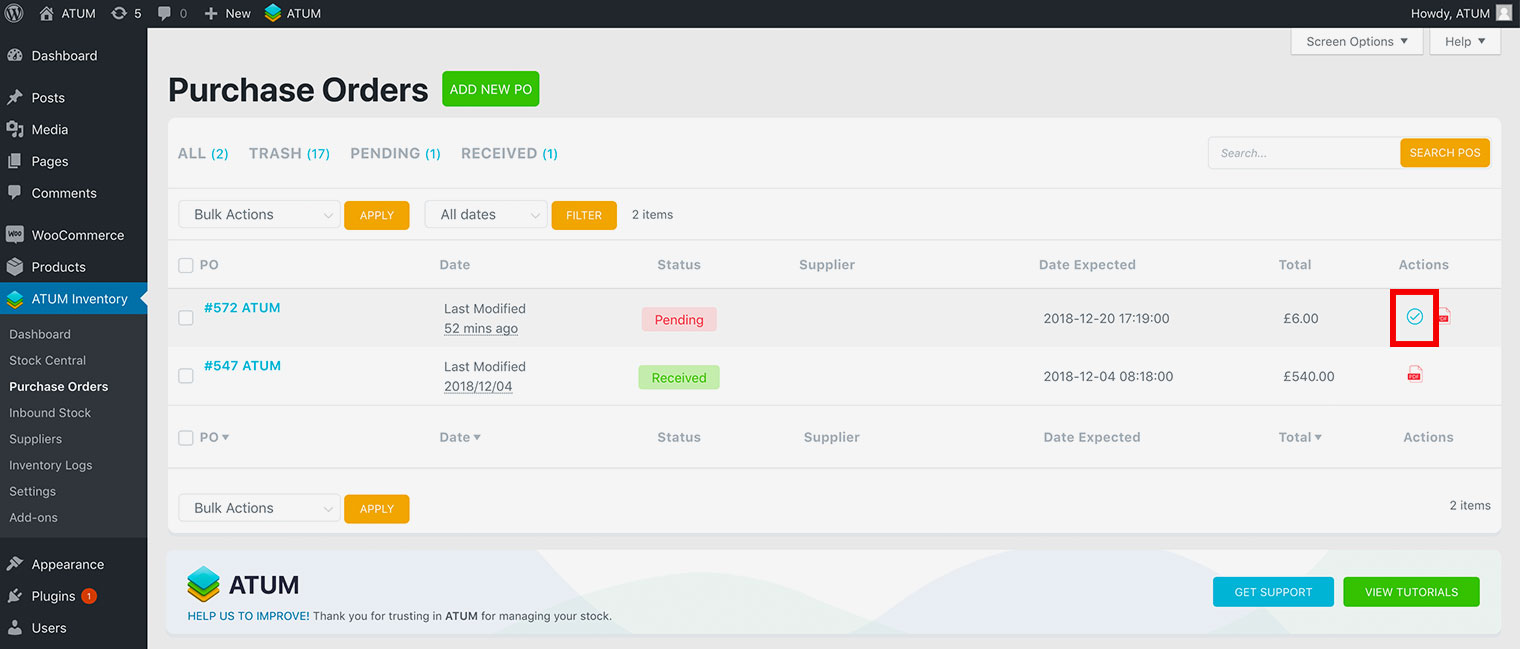 NOTE:


You can also do this by Bulk Actions or opening up the purchase order and then selectingCompleted in the PO Status field, and then clicking Update.
---

ADD STOCK FROM A PURCHASE ORDER
After marking the Purchase Order as Received, your stock will be updated in Stock Central and moved from Inbound Stock to Current Stock automatically.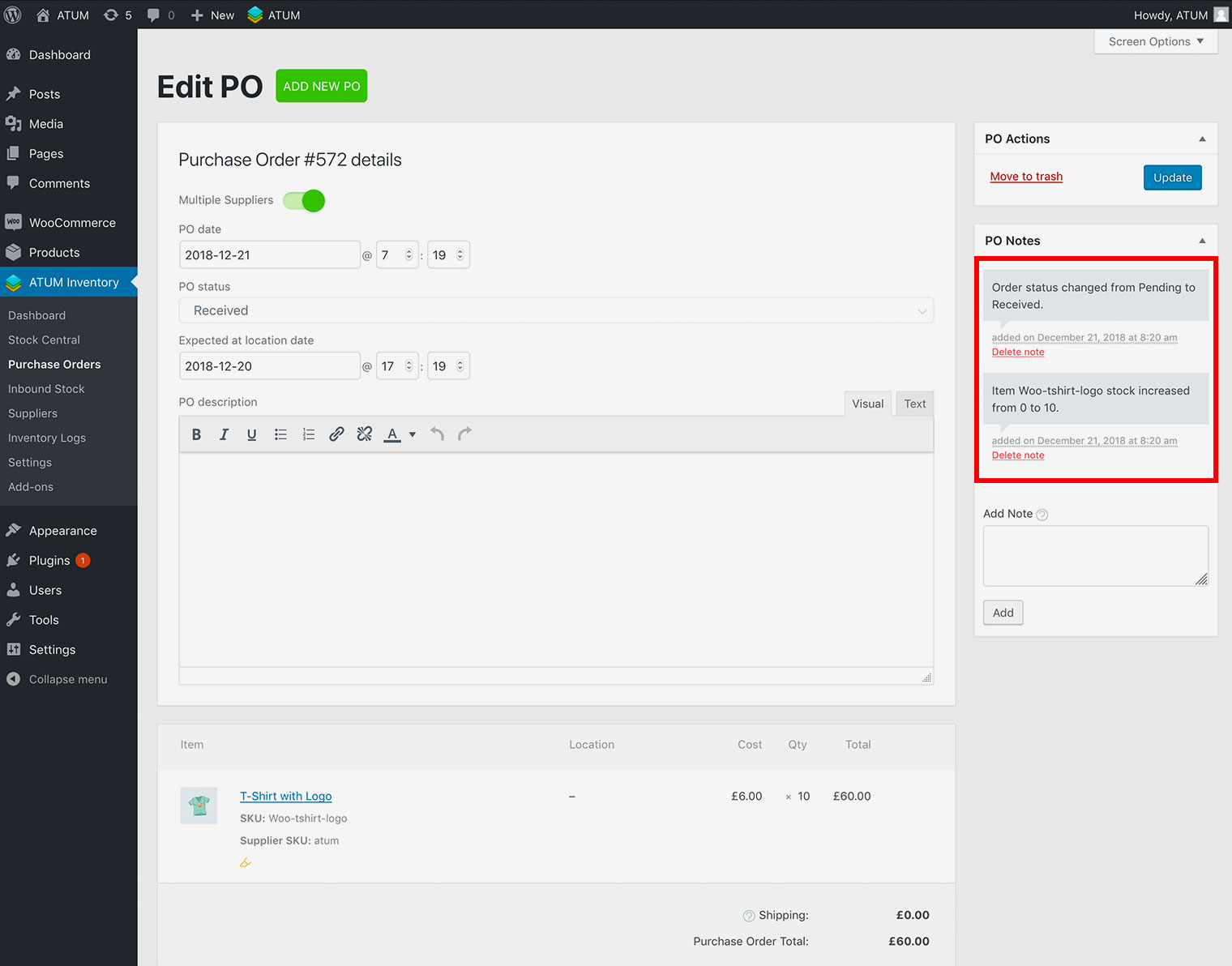 When change to another status, the stock will be reduced from the Current Stock and added to Inbound Stockautomatically.