Creating a new Log
Inventory logs help you track your inventory that you want to set aside as reserved, been returned by customers, damaged by a warehouse, or lost during delivery. Inventory logs remove this inventory from your stock that is available to be purchased by your customers.
Inventory logs display in Stock Central when they are in Pending status. When their status is changed to Completed, they are removed from displaying in Stock Central and are archived.
To create an inventory log:
Go to ATUM Inventory > Inventory Logs.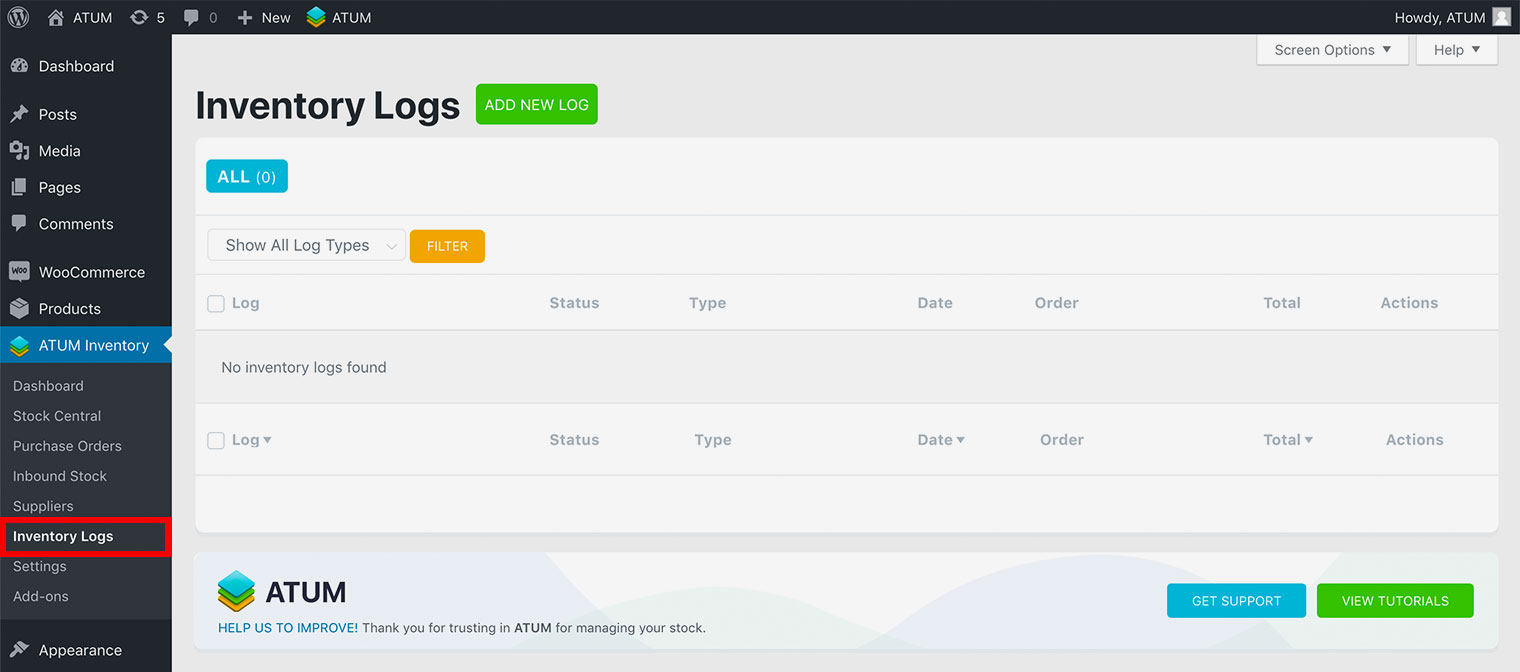 Click Add New Log button.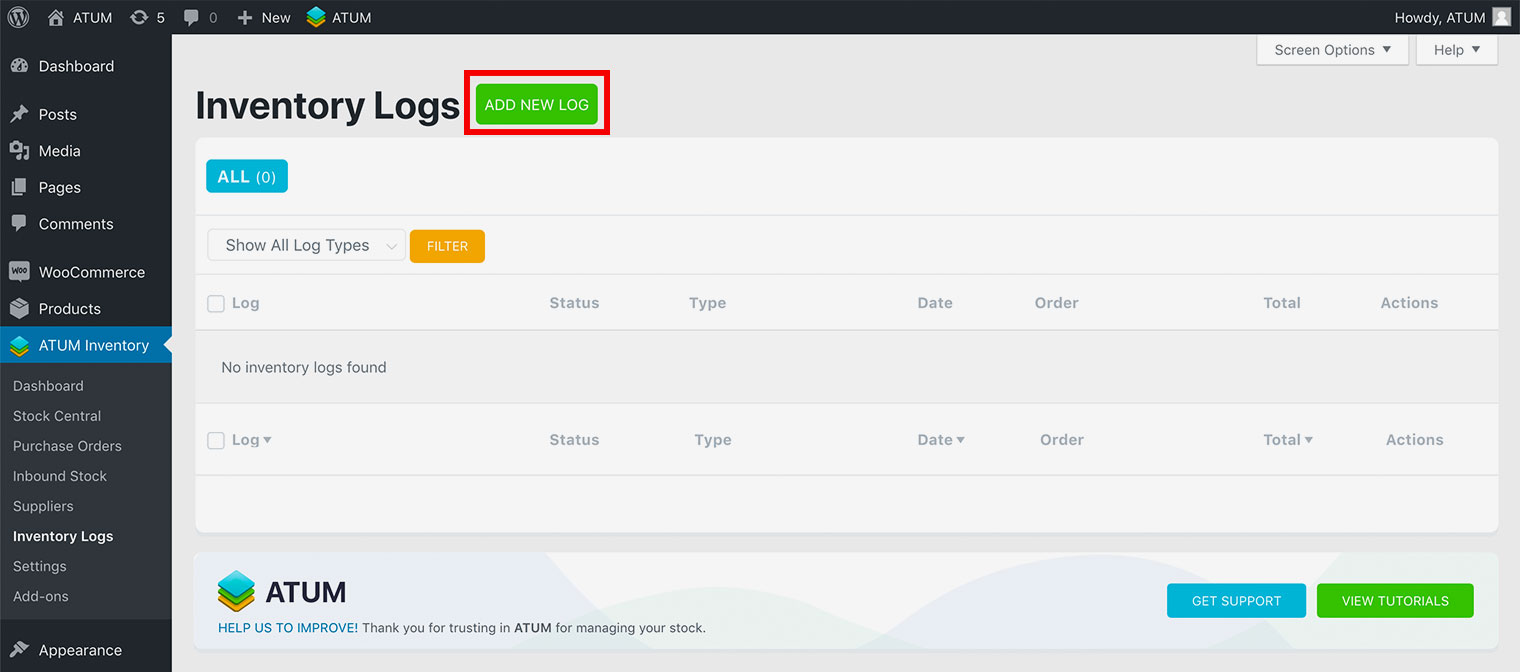 Fill the Inventory Log details and click Create.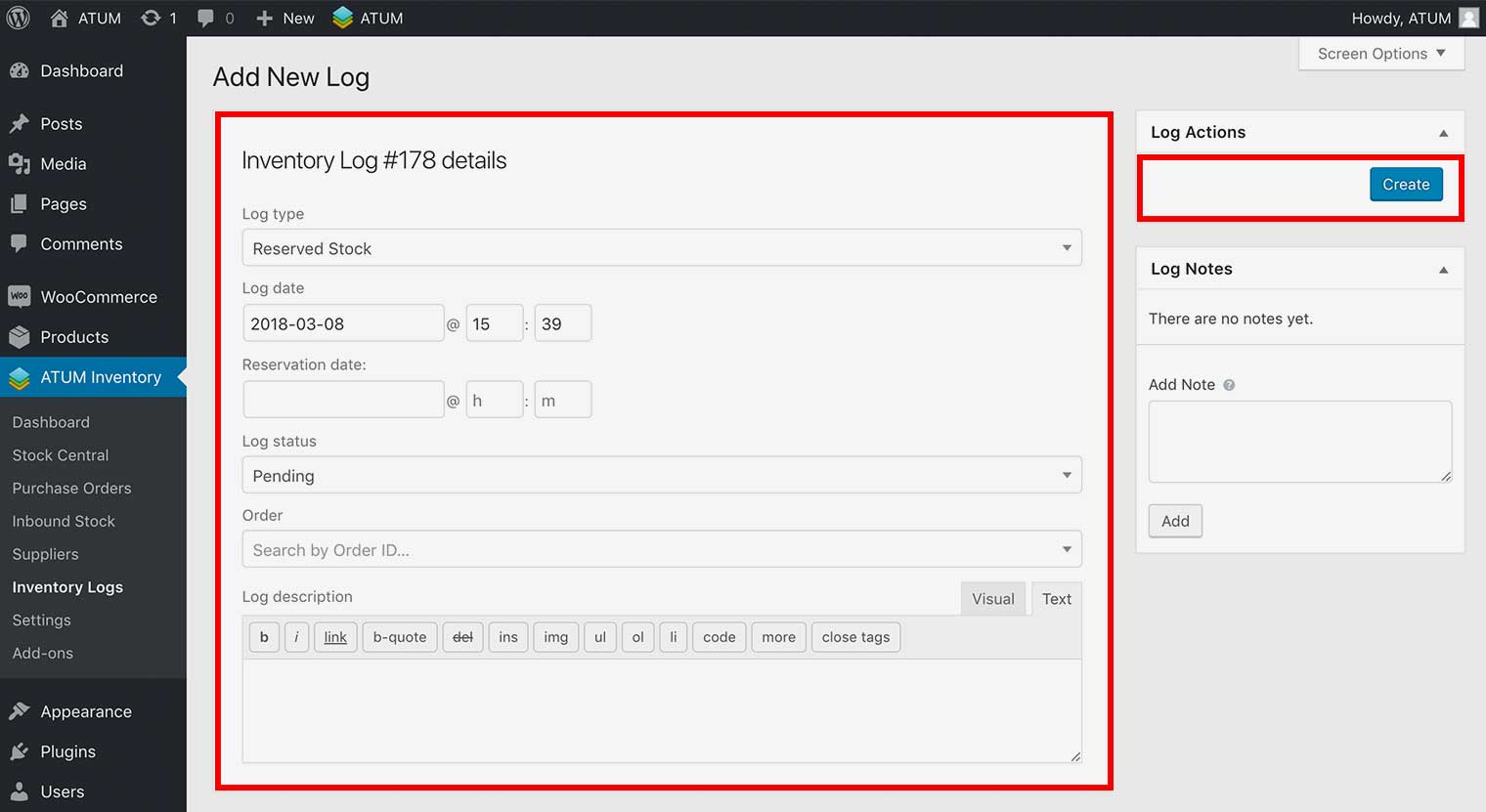 NOTE:

When you create an inventory log, WordPress automatically assigns a number to it. This number is not editable.
NOTE:

When you create an inventory log, you can select an order number that is associated with the log. When adding an order number to an inventory log, you can choose to import all the associated items into the inventory log.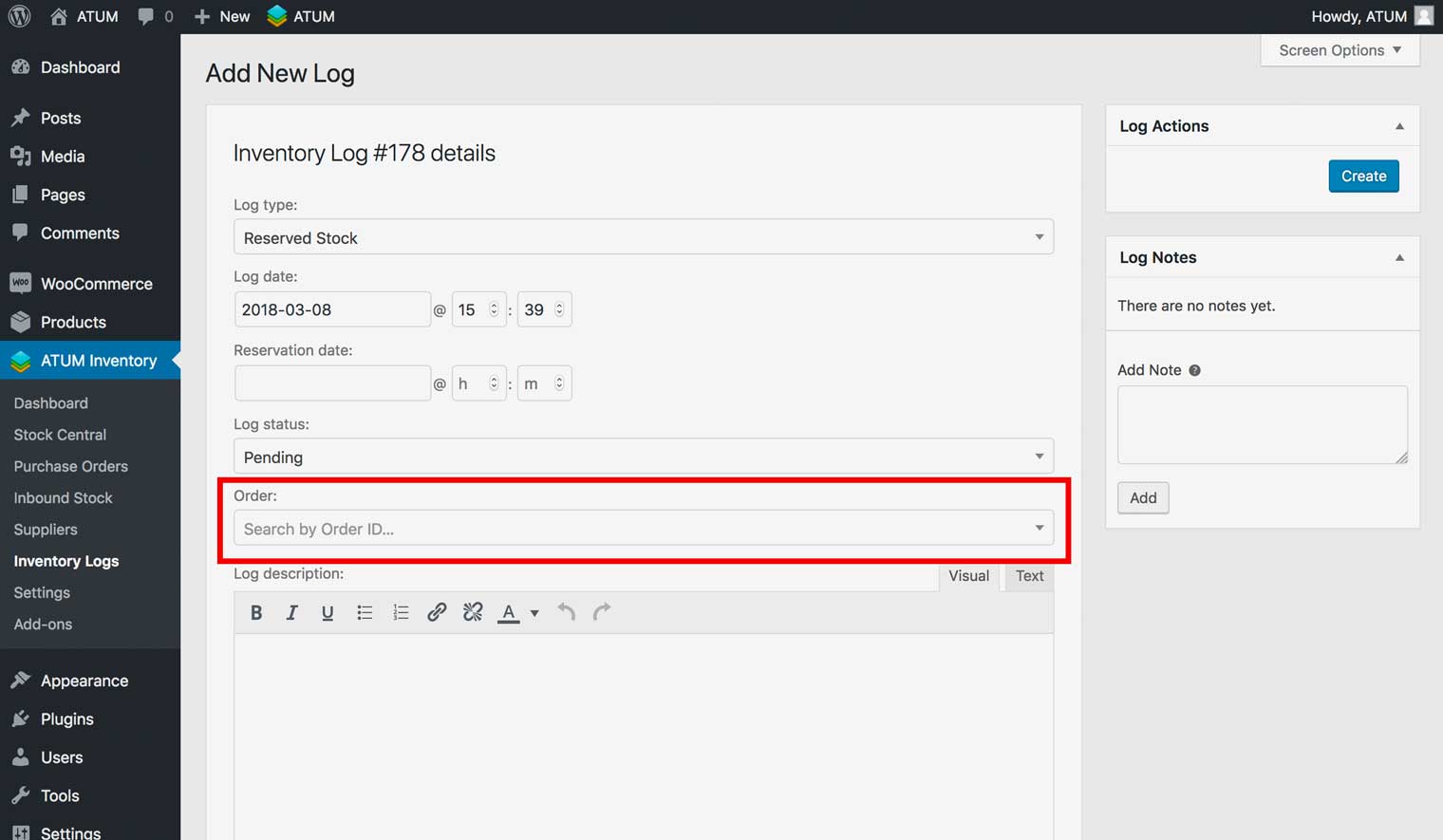 ---

INVENTORY LOGS TYPES
There are five types of inventory logs:
Reserved Stock:
Customer Returns:
Warehouse Damage:
Lost in Post:
Other: